Mon, 2019-12-02 10:30

—

danmanjones
So this is why ASIO pushed the cHiNeSe SpY hoax.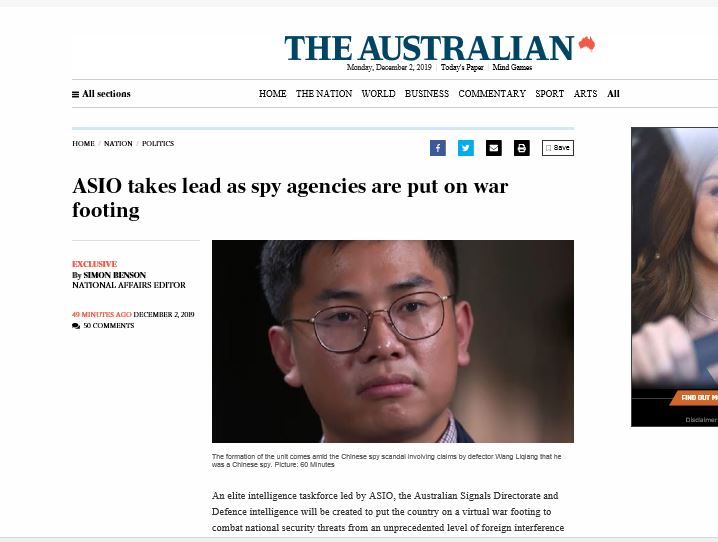 Australia: An elite intelligence taskforce led by ASIO, the ASD & Defence intelligence will be created to put country on a virtual war footing to combat national security threats from an unprecedented level of foreign interference and espionage.
My 2c: 
Aussie deepstate is subordinate to the Washington deepstate & is taking over their foreign policy. A lot of morons in Aussie will embrace it, their media's been pushing xenophobia & hyped espionage stories for years so you can't blame them entirely. They also still have PTSD from what the Japanese fascists nearly did to them in WWII. Shame it's being used to stoke Aussie fascism & targeting the actual WWII victims of those Japanese bastards. Meanwhile China & Japan are chillin, working out how things will be when the yanks finally gtfo of our half of the Pacific.