Wed, 2019-08-14 13:19

—

danmanjones
This guy is a mainland journalist who works for Global Times, China's state broadcasting company. I watched this live last night, the guy stopped moving for 5 mins, thought he was dead. Eventually he was removed on a stretcher. Not sure if he played possum or went into shock.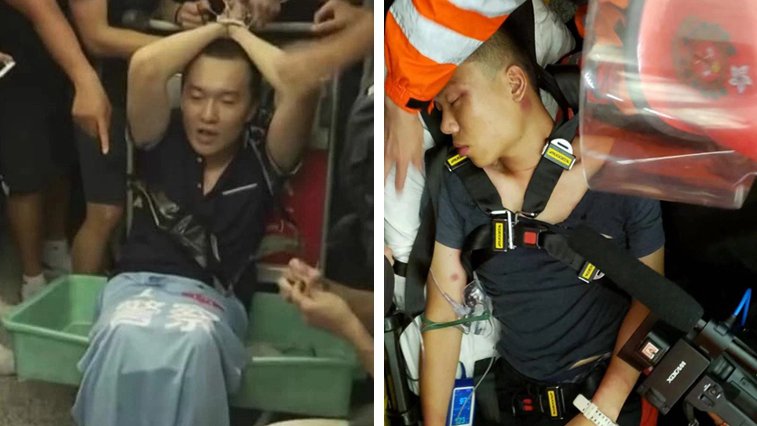 Another man was accosted, no footage of that one but this guy explains what he saw:
The cultural revolution was a dark time in the 1970s China & has since been officially declared a 'mistake' by the CCP.
The HK "pro-democracy" scenes are looking eerily similar. The leaders & most violent elements of the HK movement more than likely have foreign backing (there's tonnes of circumstancial evidence) & the movement appears to be aimed at baiting the PLA to go in & enforce martial law, at which time I suspect covert op snipers will get going, ala Ukraine 2014/Syria 2011.
At this point I do not see Beijing sending in the PLA to quell the uprising. It's not worth it. China doesn't need HK to be stable as much as they need to avoid international backlash from a Ukraine Maidan type situation. Shanghai & Shenzhen can pick up any FDI slack & these pro-democracy/pro-independence shit stirrers can enjoy some massive unemployment etc in HK in the wake of this bullshit. Only people who can stop this atm are HK people & their police. However it goes, HK will likely not be the same after this. The result will be less autonomy.